SUONOPURO SUPER BANSURI (new 2023)

Virtual Indian Flute
(Full version of NI Kontakt 5.8.1 or higher required, tested with Kontakt 7)
Audio demos
The last rose of summer
Misirlou
Introduction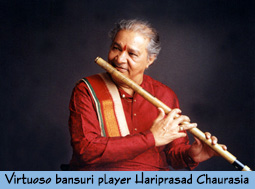 The bansuri is an ancient transverse flute of India made from a single hollow shaft of bamboo. It is mostly used in Indian classical music.
References to the bansuri are found in the texts of the 3000 year old holy scriptures of the Hindus: the Vedas. The bansuri is considered to be divine and is intimately linked to lord Krishna and Radha. It is believed that when lord krishna played his flute, the beautiful sound had a spellbinding and enthralling effect not only on women but also on animals.
The Super Bansuri by Suonopuro was born as an evolution of the Suonopuro Bansuri, a virtual musical instrument appreciated and used by many musicians from all over the world. It comes from a long and meticulous research and experimentation work. It is a highly innovative virtual instrument, which differs greatly from the previous version, because it combines the realism of instruments entirely based on sampled sounds, with the versatility and playability of virtual instruments based mainly on algorithms.
A new, modern and complex algorithm makes the most of the myriad sampled sounds of the previous library, allowing you to obtain an instrument with a highly convincing timbre, playable in a fluid, expressive and intuitive way.
With the Super Bansuri you can start a note with a wide range of nuances, from portato to accented, or with different types of bending, also controlling its duration. You can perform both legato phrases and glissato passages, up to twelfth intervals (19 semitones of distance), with great realism. It also has a wide dynamic and tonal range, adjustable and controllable in many ways, and an incredible five and a half octave range. The crescendo and diminuendo are very natural, without earing overlapping notes.
The Super Bansuri also has a wide range of effects, which transform the bansuri sound into something more modern: brilliance effect, chorus, distortion, adjustable breath noise, automatic vibrato, flutter, stereophonic effect, the singing technique, in the style of the great flautist Ian Anderson, and more.
The Suonopuro Super Bansuri is designed to get the best, in terms of expression and control, from any kind of MIDI instrument:
• Electronic Wind Instruments (Akai EWI, Roland Aerophone, Yamaha YDS, Berglund NuEVI, etc.);
• MIDI strings (Cantini MIDI violin, Zeta MIDI violin, etc.);
• MIDI converters, like the Sonuus i2M;
• MIDI keyboards (NI Komplete control, M-Audio Oxygen, etc.);
• MIDI controllers (TEC breath controller, MIDI expression pedal, Yamaha BC3, etc.).
Interface

Features
• A new, modern and complex algorithm for maximum realism and the best playability. UPGRADE 2023!
• 2146 sounds sampled at 24bit / 48kHz, managed in a fully automated way in real time.
• The singing technique, in the style of the great flautist Ian Anderson.
• Perfect Crossfade: transition from piano to forte and vice versa on 3 levels, without earing double notes.
• Selectable dynamics controller and editable dynamic range.
• Two monophonic modes with real time automatic recognizing of legato and staccato: by dynamic controller and by keys.
• Play on release mode: when you release a note, the software plays the previous note still pressed.
• Configurable legato mode and real time controlled glissando.
• Playing staccato, each new note is slightly different from the previous one, with multiple and gradual gradients from soft to marcato.
• Two parallel voices at configurable intervals, as used by Michael Brecker.
• Polyphonic mode for polyphonic instruments and sustain or hold 1st note modes for monophonic instruments.
• Bending technique, which consists in starting a note with an ascending glissando, based on 2 levels and live controllable in duration.
• Release of notes with a descending (Fall) glissando that can be controlled in duration.
• Automatic vibrato and flutter-tonguing both configurable and controllable live.
• Easy to use Chorus, Compressor, Three-band equalizer, Convolution reverb, Distortion and Delay effects.
• Adjustable and live controllable breath noise.
• A Brilliance effect, which boosts or cuts high frequencies dynamically.
• Keyswitches that can be disabled and a live options activator to instantly switch from one configuration to another.
• 5 and a half octaves of range.
• Splitter by Suonopuro, to split and layer many sounds across your keyboard or your MIDI instrument.
Requirments
NI KONTAKT 5.8.1 or higher FULL retail version (tested with Kontakt 7). It is NOT compatible with Kontakt Player. You can open and run the Super Bansuri in Kontakt player just for 15 minutes. After that the demo period of the player times out and you have to re-start and reload the library.
• A COMPUTER: Windows or Mac or a Maschine+ by Native Instruments.
• A MIDI CONTROLLER: an Electronic Wind Instrument or a Keyboard or any kind of MIDI Instrument.
Suonopuro Bansuri on action

Steve Tavaglione
, multi-styled saxophonist, clarinetist, flautist and E.W.I. player, who has worked on various films and television shows including CSI and CSI:NY, wrote:
"Suonopuro Bansuri is a beautiful soundset"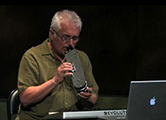 Judd Miller
is arguably THE top EVI (electronic valve instrument) player in the world. He has performed on numerous big budget movie soundtracks and with the world's top recording artists like Michael Breaker, John Williams, Stewart Copeland, James Newton Howard, The Jellow Jackets and many others.
He wrote:
"The Suonopuro Bansuri is so beautiful. Your creations feel so good to play. I just love playing your bansuri and freesk. really, really beautiful sounds."



Judd Miller
's improvised solo from the show "
Off the score
" with
Stewart Copeland
(formerly of The Police)
, Jon Kimura Parker, Yoon Kwon
and
Marlon Martinez.


Siggi Mueller
, German film composer, keyboarder, accordion and piano player, wrote:
"This is the best virtual Bansuri i heard. It can be very lovely played with a breath controller."

Silvio Binello, versatile musician and composer of jazz and contemporary music, wrote: "Gino made and still makes a unique and valuable work for the EWI, understanding the real possibility of this instrument and going beyond. Thanks to his studies in advanced electronics, he is a musician projected into the future but without losing sight of tradition. The sounds that he creates are all beautiful, the Bansuri is really effective and engaging for both those who use it and those who listen it. Rare stuff ... "

Bryan Gall
, composer and player of world flutes, wrote:
"Suonopuro Ancient Flutes sounds are really nice and they play very well through the EWI."


Junaidul Karim
is an Indian bansurist who helped me to improve the virtual bansuri.
How to obtain "SUONOPURO BANSURI + THE DRONE PLAYER"
Take advantage of great promotional DISCOUNT OF 30%
Suonopuro Super Bansuri and The Drone Player are a part of a private collection that I'm going to give to everyone who supports my site www.suonopuro.net with a donation of at least € 69,00 instead of € 99,00 (save 30%).
To use them you need a FULL retail version of NI Kontakt 5.8.1 or higher.
Instructions:
Make a donation of at least € 69,00 using Paypal (payment is automatically converted to your desired currency):


Send an E-MAIL with your name, your e-mail and details of the payment made, to:

Within a few days you will receive an e-mail notification, containing the download link and the instructions.
If you want a different method of payment, or are having problems with the Paypal link, you can write an email to the address above.
Upgrade from previous versions
If you own a previous version of Suonopuro Bansuri and wish to upgrade to Super Bansuri, make a donation of € 35.00 from the home page of the suonopuro.net website and then send an email to the following address:

How to use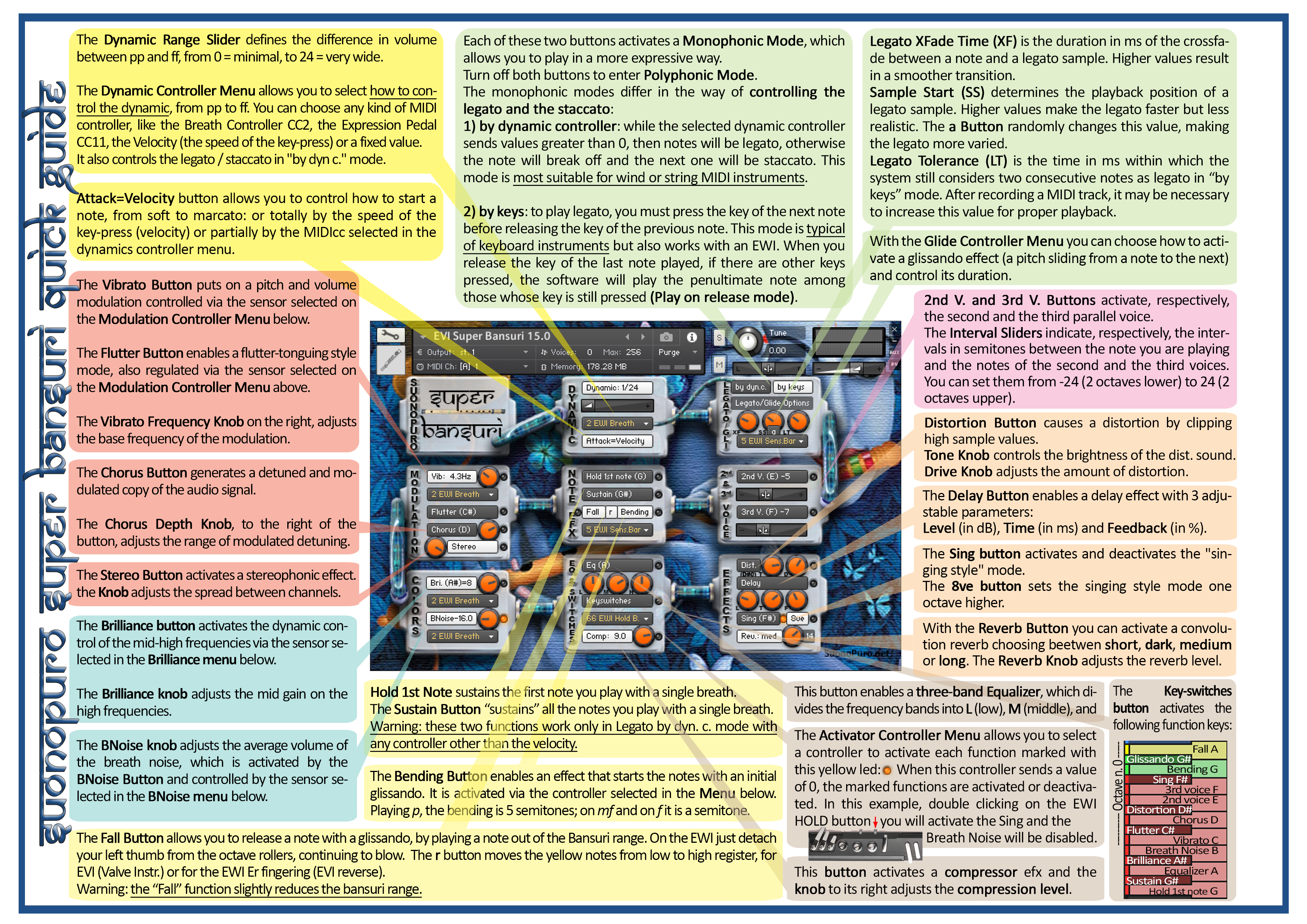 Download the instruction manual